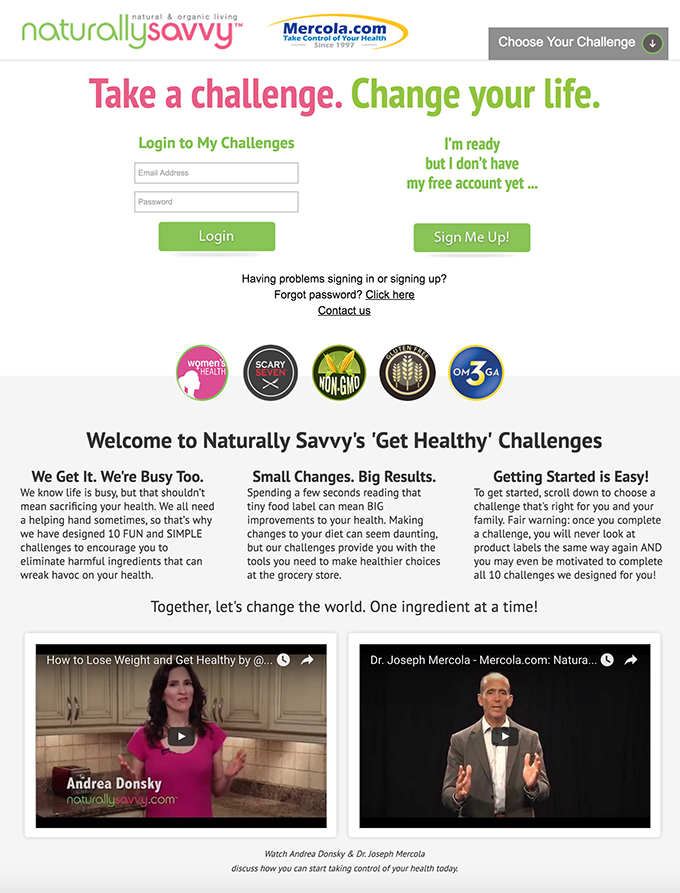 Get Healthy Challenges
Naturallysavvy.com was looking for a new and engaging interactive section to their website. Blend360 ideation led to the idea to provide their users with an opportunity to take challenges aimed to help breed a more natural and organic lifestyle. Challenges included removing dangerous additives by learning proper label reading, going gluten-free, eating only non-GMO, an Omega-3 challenge and most recently, a Women's Health challenge that helps women find healthier alternatives to beauty and hygiene products.
A website was created to enable users to join challenges, track their progress, keep photo journals and provide free samples as well as coupons.
The Challenges site brought in hundreds of thousands of visitors and registrants, and even led to new sponsorship opportunities for Naturally Savvy.
---
Client: Naturally Savvy
Skills: Wordpress, PHP, HTML5, CSS3
Services: Website Design and Development, Content Marketing.