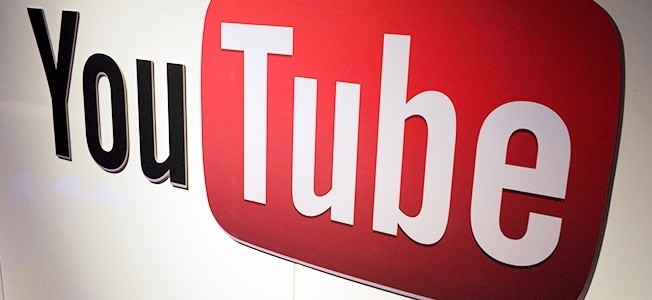 11 Easy Ways to Promote Your Youtube Channel
Courtesy of Hootsuite
If a video is posted to YouTube, but gets zero views, does it even exist? This is the eternal question for any video marketer. With 300 hours of video uploaded to the platform every minute, it can be tough for businesses who are trying to get their message out.
You've heard it over and over again—to the point where you're seeing a 'Skip Ad' button in your dreams—but 2016 is the year of video. With more and more companies focusing on video content, you need to set your brand apart before it gets lost in the shuffle. Promoting your YouTube channel is a fine art, and one that can be the difference between having your content acknowledged with crickets or with a standing ovation.
The following guide will help you promote your YouTube channel in a way that will make sure your videos stand out from the crowd.
How to promote your YouTube channel
1. Create great titles
What's one of the first things you look at when deciding whether or not to watch a YouTube video? The answer to this is most likely the title of the video. If I'm going to dedicate a minute of my life to watching a video, I'm going to pick one where I know exactly what I'm signing up for. This means that your title needs to be:
Short and to the point
Descriptive and include keywords
If your video's title is so long that the full name is cut off, or doesn't include an accurate description, there's a good chance that your viewer isn't going to take the time to click on it. To increase discoverability, don't forget to include relevant keywords that best relate to your content. Like a good news story headline, a great title is the first step in getting your audience through the door.
2. Create clear YouTube Thumbnails
Along with your video's title, the thumbnail is another key component in helping promote your YouTube channel. Even if your title is perfect, if you have a weird or irrelevant thumbnail image your target audience is much less likely to click on, or share, your video. If your video is of a cat playing the guitar, have your thumbnail be of a cat playing a guitar, instead of a weird blurry image of you adjusting your camera.
To help you create the best thumbnail possible, YouTube advises that your thumbnail image should:
Be as large as possible, as the image will also be used as the preview image in the embedded player.
Have a resolution of 1280×720 (with minimum width of 640 pixels).
Be uploaded in image formats such as .JPG, .GIF, .BMP, or .PNG.
Remain under the 2MB limit.
Try to use a 16:9 aspect ratio as it's the most used in YouTube players and previews.
It will be so much easier to promote your YouTube channel if your content makes sense, and your thumbnail is a key part of this.
3. Optimize your channel
Create a clear and compelling profile with an in-depth description of what your channel is all about.
Ensure that your profile is on-brand and aligns with your other social channels in terms of:
Colors
Backgrounds
Logos
Social media icons (for your other channels)
Custom banners and layout
As Kissmetrics explains, "Branding your channel helps bring a consistent experience to your viewers and subscribers on YouTube that they would see similarly reflected elsewhere." Having your YouTube channel echo the brand you've worked so hard to build will undoubtedly help with your video promotion efforts as your audience grows to easily recognize your distinct voice.
4. Video SEO
An important part of making your channel and videos discoverable is optimizing for SEO. YouTube is the second largest online search engine, and SEO will help your videos reach the most people possible through search.
As Search Engine Watch lists, the factors that YouTube's algorithm takes into account when classifying videos in your search results include:
Title tag information
Audience retention
Keywords in description tag
Tags
Video length
Number of subscribers after watching
Comments
Likes and dislikes
Think about what you want people to find on search in relation to your brand, and work backwards to promote your YouTube channel. The tips Search Engine Watch includes are:
Write long video descriptions, as "the more YouTube knows about your video, the more confidently it can rank it for your target keyword."
Optimize around "video keywords"
Get more video views from online communities (such as Quora, LinkedIn, etc.)
Encourage subscribing and linking
Create keyword-rich playlists, as "A keyword-rich playlist gives YouTube deeper information about your video's topic. And like we saw with your description, more text-based content equals more views."
5. Stay active in the community
While SEO can help increase visibility of your YouTube channel, nothing compares to authentic engagement. Like any other social network, YouTube is a community. You can find communities and subcommunities for every topic under the sun, so chances are that your product or service fits in somewhere.
Find like-minded individuals who are active in your industry's YouTube community and subscribe to their channels. Take the time to watch videos which genuinely interest you, and provide feedback. Provide valuable comments (don't even think about writing 'First!' on anybody's video), like the videos that you truly enjoy or find value in, and, most importantly, share any videos you believe your own social media community will find interesting.
By helping another YouTube user promote their channel rather than your own, you're establishing yourself as an engaged, interested, and active member of a dynamic community. This in turn will bring your channel to the forefront of other members' minds. In other words, you can catch more flies with honey than vinegar.
6. Contests
A great way to engage with your own audience and grow your subscribers is to hold a contest. Everyone loves free stuff, and I know that I have definitely shared YouTube videos with friends and my own social networks in the name of a contest.
Upload a call-to-action video announcing the contest and the basic description and rules, and encourage your audience to share this in addition to creating their own entries. Some example ideas for YouTube contests include:
Asking viewers to leave a comment in exchange for an entry
Ask non-subscribers to enter by subscribing to your channel
Run a video contest where other users have to upload a video of themselves using or talking about your product or service
Have users submit their own videos and have other users vote on their favorite
Contests are a great way to engage your audience and promote your YouTube channel amongst not only your current subscribers, but also those who don't follow your channel (yet).
7. Collaborate
It's a great idea to collaborate with other YouTube users as a way of expanding your own community. Not only will you gain exposure through the other users' channel, but you will introduce your own audience to a new face. There's a good chance that the user you are collaborating with is relevant to your industry, so by introducing them to your audience you are adding value to their YouTube experience.
As VlogNation explains, "YouTube collaborations" give you instant exposure to a much larger audience, overall. Whether you create a video together, do guest appearances, guest vlogs, or just give each other shout-outs, you can both benefit a great deal from working together." They provide some great examples of ways to collaborate and work with other users, including:
Guest appearances
Making a collaboration video together
Guest vlogs
Exchanging mentions
Working with other users will offer you continual learning experiences, helping you promote your channel while building and growing your community.
8. Interact with your audience
For experienced social video users, this one may seem obvious, but it's worth mentioning that YouTube marketers can promote their channel by interacting with their audience. If your subscribers pose questions or concerns, reply promptly and thoroughly. Never leave someone who has taken the time to give you feedback or ask you a question, hanging (unless they're an obvious troll).
Another way to interact with your audience is to create a sense of community with a Q&A video. Using a call-to-action video or other social channels, ask your audience members and customers to pose their most pressing questions, and then create a video addressing these. This not only offers you the opportunity to create dynamic new content, but allows your audience to feel involved and invested in your channel. At the very least, it shows them that you care enough about their opinions and concerns to take the time to address them. A happy audience is a yappy audience, who will be much more likely to share your channel and videos with others.
9. Create playlists
YouTube playlists are a great way to help your users easily find and share your videos. As Social Times explains, "Playlists also get your viewers to watch more of your videos in one sitting. In a playlist, as soon as one of your videos stops playing another one begins. If a viewer watches one of your videos that is not in a playlist then they have to make the choice to click and watch another one of your videos."
Create a custom list of videos that reflect your brand voice and are relevant to your industry, and encourage your audience to share not only your individual video but your entire playlist. As Replay Science explains, the benefits of YouTube playlistsinclude:
Better search rankings (as watch time is a factor, and playlists encourage users to spend more time watching your videos)
More chances to rank (as your playlists appear in YouTube's search results, Google search results, and suggested video sections)
More keyword targeting opportunities ("Because playlists appear as separate entities, they also help you rank for keywords you may not be targeting with individual videos")
Increase views for less watched videos (when you mix in popular videos with less popular ones)
If you're struggling with ways to promote your YouTube channel, use your curation skills to create a playlist and watch your engagement rates and channel views soar.
10. Include calls-to-action
Creating great content is all well and good, but if you aren't asking your viewers to do anything, you're missing huge opportunities to promote your YouTube channel. You can use your call-to-action to encourage anything from asking users to share your videos to having them ask questions. The possibilities for a call-to-action are endless, and will do wonders for your video promotion efforts.
Along with asking people to subscribe to your channel, share, and like your content, Vidyard offers some great examples for what kinds of calls-to-action you could include in your YouTube videos.
Ask a question (inviting viewers to engage with your brand or hashtag)
Enter to win (when running a contest or giveaway)
Vote now (for voting scenarios and creating a sense of ownership amongst viewers)
Free trial (if your business is subscription based)
Sign up for a webinar (if this is something your business offers)
Fill out a form
Watch another video
Giving your viewers clear guidance as to how they can further interact with your content is a great way to promote your YouTube channel.
11. Promote your YouTube channel on different networks
No social network should be a vacuum, and YouTube isn't any different. Make sure you include a link to your YouTube channel on your other social media networks, your website, your email signature, and your blog (if you have one). Share your videos and other relevant YouTube content on your social media accounts as a way of building and extending your community outside of YouTube alone.
YouTube offers the following advice for cross-promoting your content:
Publicize your videos and your channel on the radio, TV, websites, forums, newsletters, other social networking platforms. Link your YouTube channel in as many places as you can: websites, blogs, magazines.
Use YouTube APIs to create YouTube badges for your website that display your YouTube presence and link to your YouTube channel.
Allow embedding so others can distribute for you. Use the embed URL that comes with each video to embed your videos on your website. Send the links to blogs which may want to display your content.
If your videos are product reviews, include as much of the following information as possible as video tags: UPC, EAN, ISBN, MPN, model number, and brand. Example: For the ReadyNAS Duo, add, "UPC: 0606449056822, MPN: RND2150-100NAS, Brand: NetGear" as tags.
YouTube is an incredibly valuable and powerful social network. With these different tactics, you can promote your YouTube channel in a way that not only helps your business, but engages and builds your social media community.