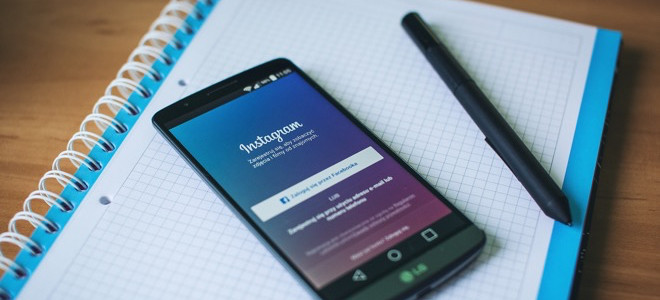 5 Valuable Analytics Features Coming to Instagram
Jon Cogan
Earlier this year, Instagram confirmed they were rolling out new business profiles in an effort to encourage more brands and small businesses to advertise on Instagram. Here is a sample screenshot revealed by later.com: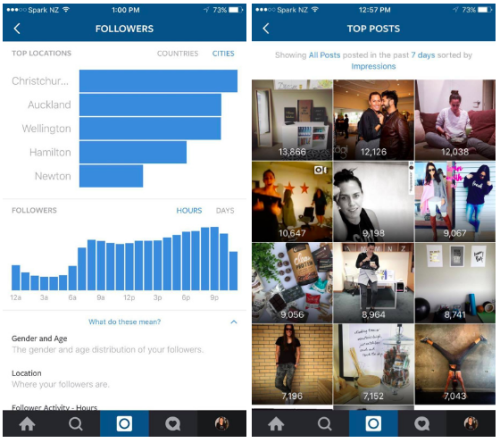 Here are 5 very valuable insights Instagram's business profiles will offer marketers:
1. Follower Demographics
Much like Facebook Insights, marketers will be able to view where followers are located as well as their gender and age demographics. This will help brands discover the breakdown of their audience which will help with posting decisions around content and timing.
2. Impressions and Reach
Again, taking a page from Facebook Insights, brands on Instagram will finally be able to see the number of impressions and reach their posts are receiving. Impressions measure the total number of times a post was viewed, while reach records the total number of unique Instagram accounts that viewed your post content. Currently, marketers have to rely on third parties, some more accurate than others, to get a sense of the reach their posts receive. Others simply rely on the total likes each posts receive to assume impressions and reach. Instagram will be taking the mystery out of this crucial insight and report it directly within their new business profiles interface.
3. Website Clicks
Ever wondered how many clicks the link in the bio receives on your brand page? Google Analytics may tell you this from measuring traffic from Instagram, but now marketers will be able see this number directly within Instagram. One tactic often used by brands trying to get around Instagram's shutting out of links within posts is to write "link in bio" for posts that are connected to content that lives on a website. This feature will enable marketers to determine how effective the post was at driving traffic.
4. Follower Activity
Aside from the follower demographics, Instagram will also provide Follower Activity insights, showing brands on Instagram the times of day their followers are using Instagram the most. Follower activity can be viewed by hours or days and displays "the average time your followers are on Instagram on a typical day." You will also be able to sort this by days of the week. Knowing this information is critical for marketers trying to optimize the best days of the week and times of day to post their content.
5. Post Analytics
This feature will allow marketers to categorize the top performing posts from the past week or month. This insight will help brands determine what types of messaging, videos and photos work best to connect and engage with their audience and adapt content strategies accordingly. Instagram will also show how many users view a post versus total number of followers. This is especially important given Instagram's recent algorithm change which determines which posts are given the most prominent visibility.
Marketers looking for more advanced Instagram insights and analytics should continue to investigate third party analytics tools such as Simply Measured and Iconosquare. These apps offer more insights such as follower growth over time and identifying the most engaged followers. But it However, bands looking for a deeper understanding of their followers and post performance at a more aggregate level will be well served by the metrics offered by Instagram's business profiles.