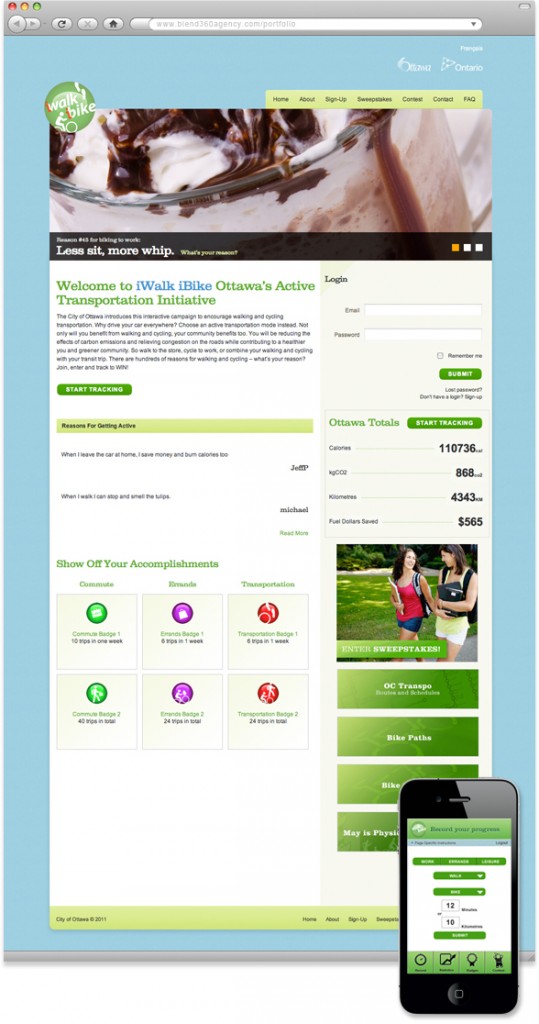 iWalk iBike Campaign – City of Ottawa
The City of Ottawa needed an interactive app that would help encourage Ottawa residents to take "active transport" in their daily routines. Ottawa is filled with great bike and walking paths, so this campaign was to re-enforce that while drawing attention the great benefits of leaving the car at home.
A microsite and mobile app was developed which gamified the idea of active transport. Users were asked to track each time they walked or  biked to work using an interactive map. Algorithms were written to provide them with real-time caloric burns, fuel cost savings and carbon footprint reduction. Users can see their own results as well as the aggregate results for the City of Ottawa.
---
Client: City of Ottawa
Skills: PHP, HTML5, CSS3
Services: Marketing Strategy, Web Design and Development, Mobile App Development (iOS, Android).